Embracing the Challenges of Globalization
CTSI Logistics US has developed a reputable name in the North American logistics industry. With its growing portfolio of services, CTSI Logistics US has grown from being a freight forwarding company to a total logistics provider.
As its clients' requirements grow, the company has invested in a new Supply Chain Center in Los Angeles which measures 45,750 sq. ft. and is in close proximity to key logistics locations. The new Center demonstrates CTSI Logistics' continuing efforts to bringing the most comprehensive technology-based logistics services and solutions to customers in the US.
Its success to date is testimony to CTSI Logistics' strong network of operational support, which is composed of a total of 22 stations spread in 12 countries worldwide. With this network of expertise and resources, CTSI Logistics meets customers' specific logistics needs through strategic integration and seamless information flow across the supply chain process.
As the first logistics provider to be validated by the US customs by April 2001, CTSI Logistics US is a certified member of the US Customs-Trade Partnership Against Terrorism (C-TPAT) program since May 2003. It maintains a comprehensive security profile to enhance security and adopt measured towards a secured chain.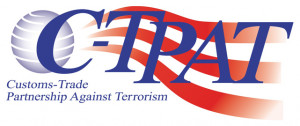 We have three locations in the U.S.A. ready to serve all your logistics needs. Addresses and telephone numbers are listed in left sidebar for your reference.
For inquiries, feel free to contact any of these offices and we will do our best to accommodate your question immediately.